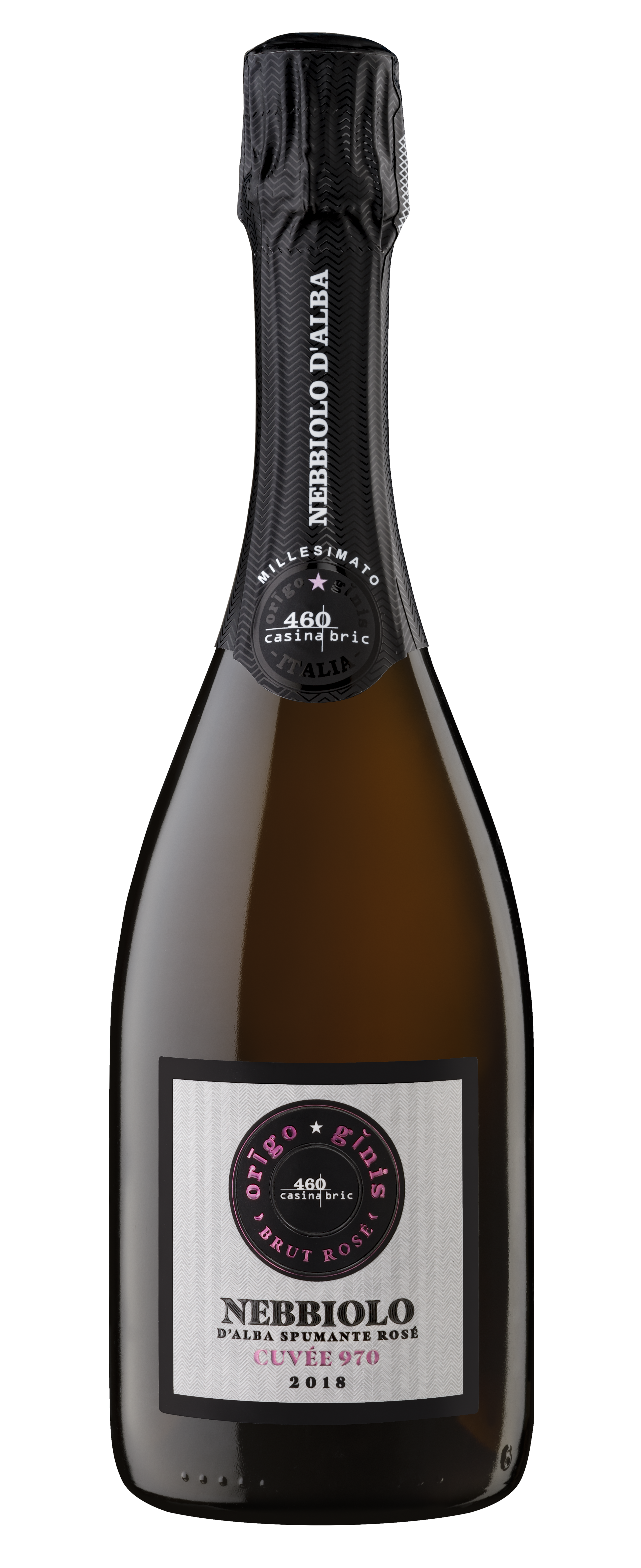 Nebbiolo d'Alba DOC Spumante
Cuvée 970 Brut Rosé Millesimato
The fresh, fragrant, almost crisp Nebbiolo sparkling wine takes to the stage as if in a romantic comedy, its bubbles dancing with joie-de-vivre in an elegant setting of antique pink.
Wine producer:
Gianluca Viberti, with the collaboration of Lorenzo Quinterno
Classification:
Nebbiolo d'Alba Spumante Brut Rosé
Nebbiolo d'Alba DOC Spumante
Harvest:
Picked by hand into small 20kg boxes in the first week of September
Winemaking:
Soft pressing of whole grapes without destemming. Off-the-skins fermentation of the must for 15/20 days at a controlled temperature of 16-18°C.
Sparkling method:
In pressure tanks (Martinotti method), sur lies for 8 to 12 months to ensure unconditional quality and finesse in keeping with Nebbiolo. Maturing in the bottle follows for 6-12 months prior to the wine's release.
Wine profile:
Delicate antique pink color, with a fine, lingering perlage and a floral nose reminiscent of wild roses and showing fruit hinting at peach blossom. Fresh and soft on the mouth, with the considerable complexity that is typical of the varietal at the same time. Nebbiolo's drinkability and verve unquestionably make this a unique bubbly. Perfect as an aperitif, a great match for fish-based dishes, and ideal for serving too throughout a meal, especially in summer.
Additional notes:
Available in 750 ml bottles